Photo Quilts

Photo quilts

~ these too are backed in "Cozy Quilt" fashion.

Prices will be starting at $75.00 for 48 x 60, plus $7.50 for each custom block, be it embroidery or photo. If you need your photos scanned, tweaked etc, there may be an additional charge. The key here is to talk the project out before I start. Email me at

lstelt@cavenet.com and we'll talk about options, what you have, what you want, style, size etc.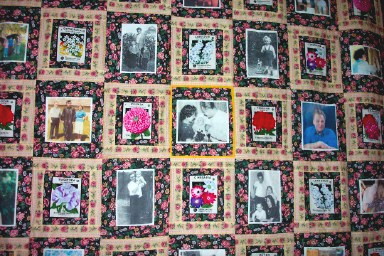 Please email me and let's see what we can create for your memories. You might want a wall hanging, a lap throw, a bed spread quilt. Your choice, your photos, combined with a theme or solids.

ã

Brainstorms Extraordinaire LLC 2011

Designed by

BBBears Web Design ã 2011