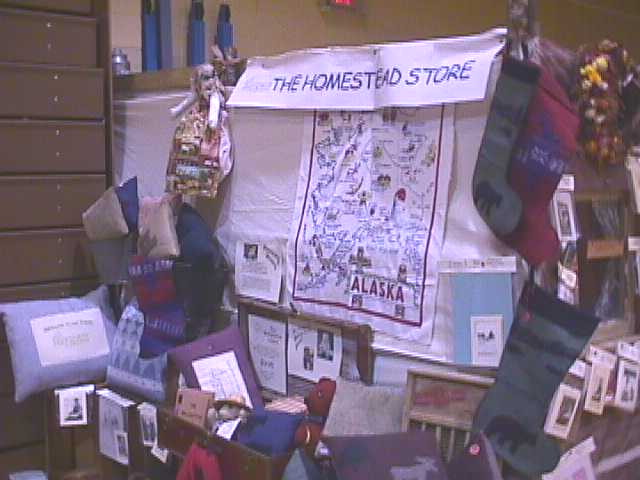 Pillows, pillows, pillows.....
We have an assortment available in western and north woods designs, bears and cabins. Stock changes but here are some examples:
Pieced 12' pillow top has look of the north. Stuffed with 100% poly fiberfill, Homestead Line pillows are created individually.

$12.95 + shipping

Email for ordering information [check or PayPal].

[some are pictured against a red background to emphasize the pillow face]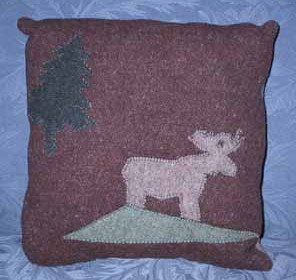 We also have 'Welcome to our Cabin' pillows, ranging from 12" square to a generous 12x18", made of fleece, light denim or velvet fabric, with an appliqued original homestead cabin. These are
12x12, one appliqued, one stitched
Cabin A = $12.95 [one only] ~~~~~~~~~~~ Cabin B = $19.95 [2 only]
Cabin C = $12.95

12x18, panel appliqued on fleece,

~<>~

How about a sign? Want folks to feel welcome in your 'cabin'? It's easy with these small lightweight wooden greetings. Put one on the main door, or any room or closet. Only

$1.95 each, making a great 'thinking of you' [or yourself] gift.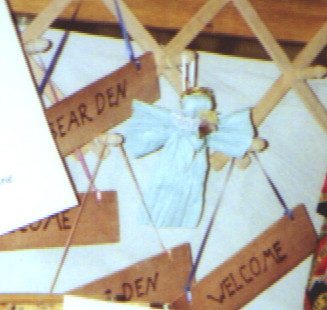 Pick the wording, such as 'Welcome', 'Bear Den', 'Light and Sit', 'Welcome to Our Cabin', 'Welcome to our Homestead' . Just email us at BEStore@charter.net for total plus shipping; pay with check or PayPal.
click back to store page