Welcome to Brainstorms Publishing, where you will find an original assortment not available just anywhere. Our books are offered through a distributor and a few select book stores and gift shops. But why struggle to find one when you can order them right here! These are the only publications we had to have printed outside our own workshops - Children of Glacier Point is a true story of homesteading in the late '40s in SE Alaska. It is also an adventure, a tale of survival and a learning process. Tales of Skookum Jim is a collection of poetry, old Alaskan yarns put to rhyme.
E
Books
Everyone uses note cards, especially handy are the blank ones where you can add your own sentiment, write a long note or just send hugs. Ours are made from art or photos that belong to the family - this means you are not going to run into these same pictures anywhere else. These come with envelopes [of course!] and usually in sets of 4. Want your own personal note cards? Write us: extrabrains@extrabrains.com and we'll talk.
E
Note cards
Children's activity kits -- Kid Kits are made to entertain, to teach and to have plain old fun with - with no batteries! Many are reminiscent of activities we did as children on the homestead. They contain basic ingredients for the activity, complete directions, plus a story and reusable note card. What is not to like?
E
Kid Kits
Activities for adults? Yes! With our How-To CD's you get instructions on simple woodshop projects, gardening and [soon] sewing. We produce these ourselves, with real projects we have done and photographed. Each CD has at least 3 projects, helpful hints, lots of photos, is printable and will run in a PC or Mac. No special programs required.
E
How-To CD's
Books * Note Cards * Kid Kits * Memory Seeds * Kitchen * Pillows etc * NoPatternProjects
Primitive Frames * Rustic Framed Art * Magic Mirrors * Shelves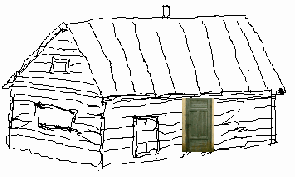 Designed by BBBears Web Design ã 2007