Welcome to our Woodshop.

Contents may change periodically, as new items are developed and produced. Many are one of a kind, but often a similar item can be made JUST FOR YOU.

Down on the ranch in Eastern Oregon, Ruth handcrafts custom frames you will not find anywhere else. She uses both recycled and natural wood from the area, producing a wide range of finished frames. Whether you are looking for country, cowboy or classic, you need to visit Woodshop Wonders. While there, check out her other woodcrafts ranging from toys to lamps.

E

Custom Frames from

In a small shop area in the back of a carport in Southwest Oregon, you'll find Denise and Linda at work on Primitive frames, rustic framed art and one of a kind country shelves for those doodads and collectibles you might have laying around. These come 'ready made' or you can request your color, size and theme - just ask! All are handcrafted from recycled wood, some over 80 years old.
E
Primitive Frames
E
Rustic Framed Art
E
Country Shelves
Books * Note Cards * Kid Kits * Memory Seeds * Kitchen * Pillows etc * NoPatternProjects
Primitive Frames * Rustic Framed Art * Magic Mirrors * Shelves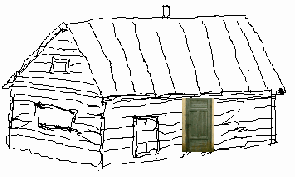 Designed by BBBears Web Design ã 2011