Primitive Frames
Perfect for your hand stitchery projects, children's crafts or old photos.
Our frames are hand-crafted primitives, using recycled wood, with each piece sanded, painted, finished and assembled. We can make them in most sizes, but 5x7 and 8x10 are the most common. Frames have inset on back for fastening primitive stitchery or inserting photos and glass. They are not in our shopping cart yet, so please email us with your sizes, colors etc. Prices will vary dependent on size, color, quantity and each situation may be a little different!

Need a special size? Just ask! Email
PrimitiveFrames@homesteadline.com

See primitive samples below.... Click on picture to enlarge ...pictures available for additional fee [email and ask us]
8 x 10 frames
8 x 10 green ~~ 8 x 10 navy w/ 5 x 7 red ~~ 8 x 10 navy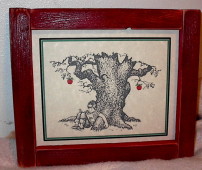 8 x 10 red
Return to our Homestead Store!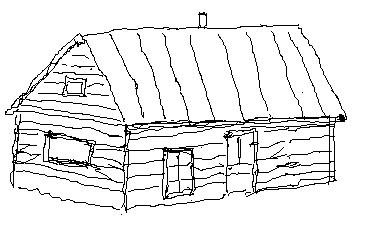 Books * Note Cards * Kid Kits * Memory Seeds * Kitchen * Pillows etc * NoPatternProjects
Primitive Frames * Rustic Framed Art * Magic Mirrors * Shelves
Designed by BBBears Web Design ã 2011